Our Bed Bug Treatment Service
We know how scary waking up to red welts, rashes, and hives due to bed bug bites can be. So if you've spent the last few nights tossing and turning, we can help! You see, bed bugs are troublesome pests. They're sneaky, hard to find, and can cause potential health problems. Armed with 16 years of experience and state-of-the-art products/tools, Grandeur Pest Solutions is well-equipped to help you get rid of bed bugs for good!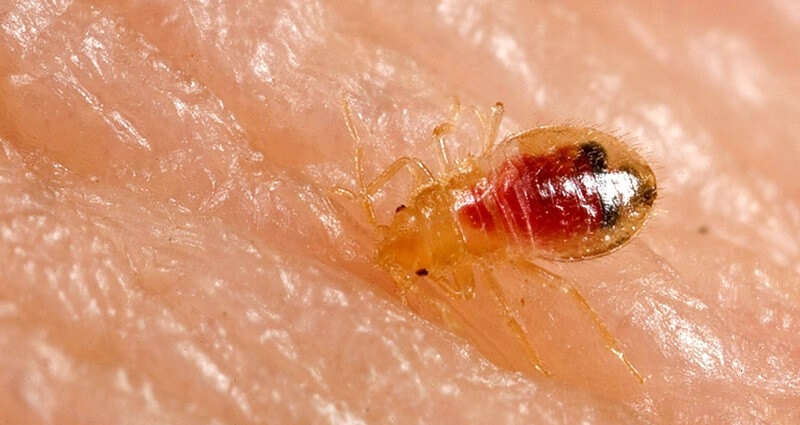 Our Unique Approach To Treating Bed Bugs
To an untrained eye, spotting a bed bug infestation can prove to be difficult. And, if you discover bed bugs in your home, do-it-yourself remedies and over-the-counter solutions are often ineffective. The highly-trained team at Grandeur Pest Solutions will assess your situation, implement a solution, and monitor activity to ensure our bed bug treatment works.
The naked eye cannot see the common bed bug. So we'll perform a thorough inspection checking your mattress, box spring, bed frame, head/footboards, walls, and carpet in the affected room. We'll also check adjoining rooms just to be sure. This step helps us determine the severity of the bed bug infestation and how many rooms are affected.
We'll share a preparation checklist with you before we perform your bed bug treatment. It includes, but is not limited to, the following items: reduce clutter, launder infested garments and lines, dismantle bed frames, remove dresser drawers, remove items that may melt from the heat such as candles, and clean the area. You must complete the items on this list before we treat your home. This step will drastically increase the effectiveness of your bed bug treatment.
We'll use a specialized vacuum to capture unsuspecting bed bugs and remove any eggs, exoskeletons, or molted skin they've left behind in your home. A good vacuum cleaning job not only removes bed bug particles but also encourages greater insecticide penetration.
We'll use a specialized heating system to heat-treat your furniture, bed frame, box spring, and mattress. This is the BEST option available, plus it gets rid of allergens, bacteria, germs, and viruses. Don't worry; this step won't damage your furniture or upholstery.
We'll carefully apply a combination of liquid, aerosol, and dust in the affected room(s). Not only will we treat your mattress, but we'll also target your baseboards and furniture (nightstands, chests, dressers, couches, and chairs). This treatment not only drives bed bugs out from their hiding place, but it also kills them on contact.
Why Choose Grandeur Pest Solutions
We're passionate about helping people just like you get rid of unwanted pest problems. As such, we are proud to be the only pest control company in Dallas promising excellence in value, service, and trust.
Frequently Asked Questions
Switch To Our Annual Plan & Save Big
Do you want lasting protection from common household pests? Sign up for one year of regular maintenance and get $100 off the yearly price.
Bed Bug Treatment
Starting at...
$400 per additional room!
One-Time Treatment
Safe For Your Family
Doesn't Damage Furniture
30-Day Guarantee
★★★★★
"Kory provided excellent customer service. Every time I had a question his responses were very prompt. He was flexible to work with my schedule. On the day he arrived to perform the pest control, he was professionally attired, very pleasant, professional to work with. Above all his pricing is so very reasonable, honest and value added. He was thorough and sincere is rendering the service he promised."
- Sandra A.
★★★★★
"Kory was amazing! I contacted him on Sunday and he had a quote back to me within minutes and was at my house Monday morning to provide the services! His price was incredible and service even better! He thoroughly checked indoor and out for fleas and use two different products to solve my problem. He even set a follow up appointment with me before he left the first appointment! I highly, highly recommend Kory!"
- Cindy M.
★★★★★
"Kory came out and saved us from a chigger apocalypse! He was personable, professional, and thorough. It took 2 rounds to get them under control but Kory didn't even bat an eyelash at having to come back. He offered round 2 as a freebie(under his guarantee) even though I have almost 3 acres. I gave him some $ anyway for his excellent work ethic and attitude. Great guy, great work."
- Terri G.