Our Flea Exterminator Service
Not only do fleas annoy cats and dogs, but they also bite humans, causing skin irritation, allergies, and diseases like typhus and tularemia. So we recommend putting your pets on a flea and tick prevention, then calling the experts at Grandeur Pest Solutions to treat your property. This combination will ensure your family and four-legged friends are protected from fleas, especially during the warmer months.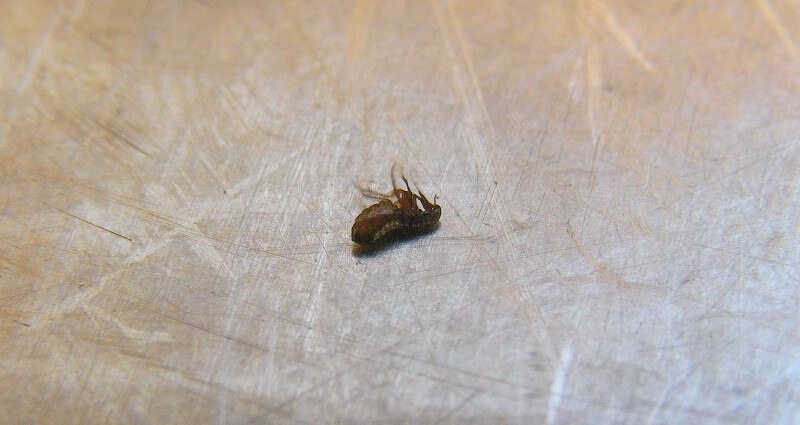 Our Unique Approach To Flea Extermination
The best time to begin a flea control program is in Spring before you get adult fleas. But if you're struggling with a full-blown infestation, fleas must be controlled at every stage of their life cycle. The team at Grandeur Pest Solutions knows how to kill adult fleas and prevent future generations from breeding, giving you the long-term protection you deserve.
We'll first determine the severity of the infestation by inspecting the entire property. If you're dealing with a flea problem, we'll move forward with our flea treatment. Two or three services are required to eliminate this pest.
We'll carefully apply liquid residual and insect growth regulators (IGR) on all floor surfaces, paying attention to the areas your pets spend time. Not only does this approach kill fleas on contact, but it also interrupts the breeding cycle. Best of all, this method lasts for 4-6 months!
For short-term, but faster results, we'll carefully spray a combination of liquid residual and insect growth regulator (IGR) to the areas your pet(s) frequent or wherever there is flea activity. For long-term, but slower results, we'll use a granulated insecticide to kill all adult fleas in your yard.
Why Choose Grandeur Pest Solutions
We're passionate about helping people just like you get rid of unwanted pest problems. As such, we are proud to be the only pest control company in Dallas promising excellence in value, service, and trust.
Frequently Asked Questions
Switch To Our Annual Plan & Save Big
Do you want lasting protection from common household pests? Sign up for one year of regular maintenance and get $100 off the yearly price.
Flea Extermination
Starting at...
Flea Inspection
Interior Flea Treatment
Exterior Flea Treatment
Satisfaction Guaranteed
★★★★★
"Kory provided excellent customer service. Every time I had a question his responses were very prompt. He was flexible to work with my schedule. On the day he arrived to perform the pest control, he was professionally attired, very pleasant, professional to work with. Above all his pricing is so very reasonable, honest and value added. He was thorough and sincere is rendering the service he promised."
- Sandra A.
★★★★★
"Kory was amazing! I contacted him on Sunday and he had a quote back to me within minutes and was at my house Monday morning to provide the services! His price was incredible and service even better! He thoroughly checked indoor and out for fleas and use two different products to solve my problem. He even set a follow up appointment with me before he left the first appointment! I highly, highly recommend Kory!"
- Cindy M.
★★★★★
"Kory came out and saved us from a chigger apocalypse! He was personable, professional, and thorough. It took 2 rounds to get them under control but Kory didn't even bat an eyelash at having to come back. He offered round 2 as a freebie(under his guarantee) even though I have almost 3 acres. I gave him some $ anyway for his excellent work ethic and attitude. Great guy, great work."
- Terri G.